VR Awards Finalists.
VR Out of Home Experience of the Year in the 2020 VR Awards.

VR Awards Finalists.
VR Out of Home Experience of the Year in the 2020 VR Awards.
From a tiny office above a carpet shop...
From humble beginnings in North Wales, Frontgrid has grown into a global success with customers in 8 countries around the world and growing!
Frontgrid offers products and services for businesses to provide outstanding experiences for their customers from world-first attractions like the multi sensory VR flying experience 'ParadropVR' nominated for the VR Awards 2020 to bespoke software applications and online learning platforms.
Frontgrids clients include Merlin Entertainment, Resorts World, and iFLY as well as big international entertainment and hospitality brands.
The challenge.
Frontgrid leaders had big plans for growth and needed a platform that could grow with them.
With a small team and no dedicated marketing department, it was important everything from contacts and leads to enquiries, email campaigns, and digital presence could be managed in one place.
New employees needed to be able to hit the ground running and integrate into business processes as quickly as possible.
The team wanted an app that promoted collaboration so sharing information and resources could be achieved wherever and whenever needed.
The solution to all of the above had to be able to support growth whether gradual or rapid and have the flexibility to adapt to changes without barriers.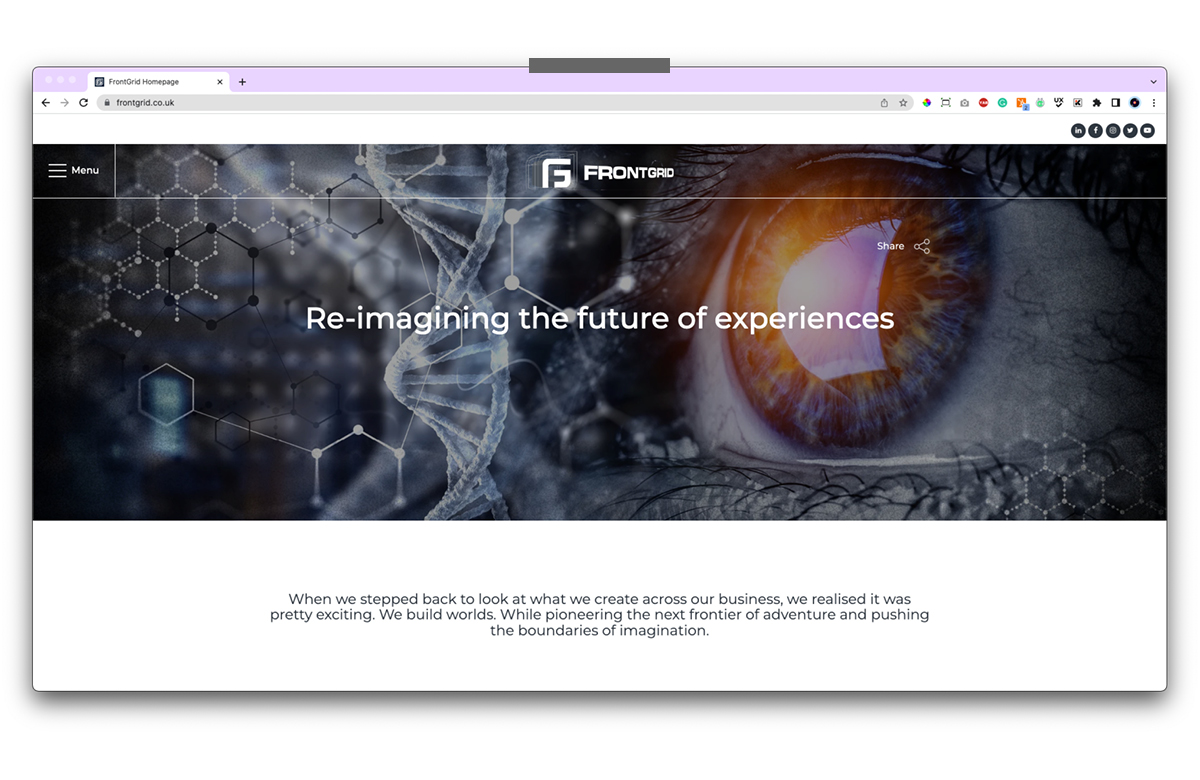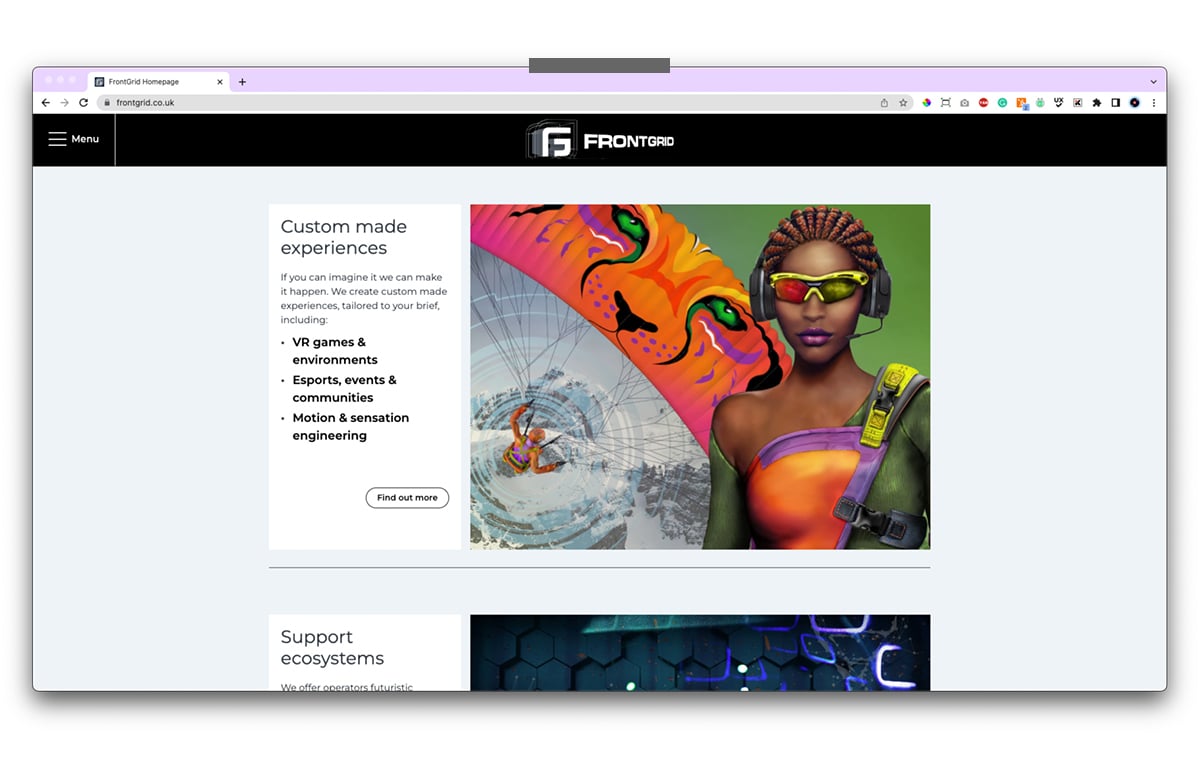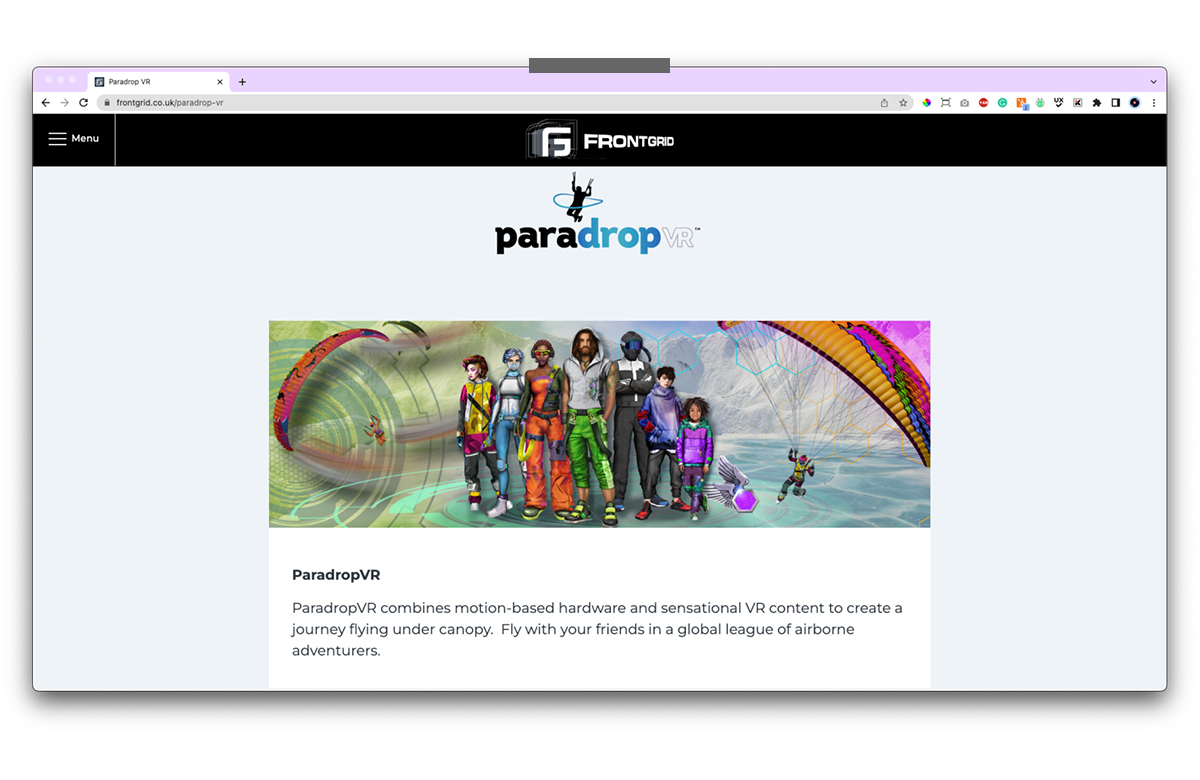 Our approach.
HubSpot Onboarding for Marketing Professional.
Deliver a bespoke onboarding journey within 3 weeks providing technical setup, team training and integration, goal identification, quick wins, goal reviews, and ongoing support.
Bespoke website built in the HubSpot CMS.
Utilise the HubSpot CMS template feature to build a new website aligned with the Frontgrid brand and acting as a showcase for their unique VR offering.
Review goals and HubSpot features
Regularly review Frontgrid's goals and how they align with their online presence and HubSpot Portal. Identify useful new HubSpot tools, add new users, and update the launchpad website.
The result.
Attracted the attention of some of the biggest entertainment and hospitality brands in the world.
More than doubled website traffic in a 6 month period following launch.
Survived the Covid-19 pandemic by maintaining 25% of deals.
Increased deals won by 45% since migrating to the HubSpot platform.
Great People, Great Skills. The team at UX-Digital have been great to work with. They have helped us with onboarding since we moved over to HubSpot in January 2019, and are designing a new website for us on the HubSpot CMS. The team is friendly, helpful, responsive, and very knowledgeable. I feel they understand our needs and challenges as a small team and will continue to be a valuable partner as we grow. Claire Hughes, Frontgrid Ltd
Like what you see?



Talk to one of our digital marketing specialists today.
Like what you see?



Talk to one of our digital marketing specialists today.